Channeling Don Rickles on Twitter
Apropos of nothing, I've started a new series on Twitter and Facebook: Insult Fortune Cookie™. It's just an outlet for my weird sense of humor. Here's a sample: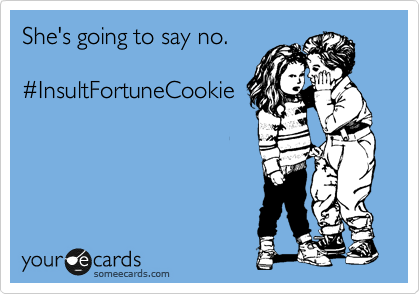 And yes, Insult Fortune Cookies are low–carb, high–fat, and contain no grains—they're totally Paleo! Look for user @InsltFortunCkie and the #InsultFortuneCookie hashtag on Twitter!